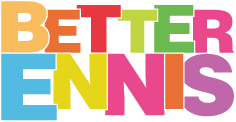 Physical Activity during the COVID-19 Pandemic
A statement from the WHO said: "While cities around the world are introducing a broad range of measures to limit physical contacts to prevent and slow down the COVID-19 pandemic, many people might still have a need to move around cities to reach their workplaces when possible, meet essential daily needs or provide assistance to vulnerable people.
"Whenever feasible, consider riding bicycles or walking: this provides physical distancing while helping to meet the minimum requirement for daily physical activity, which may be more difficult due to increased teleworking, and limited access to sport and other recreational activities''.
Road Safety, Speeding & Covid-19
Speaking on RTÉ's Morning Ireland programme (May 22nd 2020), Superintendent Eddie Golden said there has been an increase in speeding from motorists.
"Unfortunately we have seen an increase, even during the lockdown period. And again, it's a combination of factors really but speed has been one of those during the last number of months," he said.

We found that there has been an increase across all the different speed zones and people obviously are taking the chance with the more open roads, and not having probably traffic in front of them, to speed up. And that's a major problem for us.
The RSA said with the reduction in traffic volumes, people may have been expecting a significant reduction in road deaths during this period but that has not been the case.
Six pedestrians have died since the schools were closed in the middle of March. Up to 29 April this year 16 pedestrians were killed, compared to eight up to the same period last year.
Authorities said some drivers "are speeding through streets with 50km/h limits at what can only be described as motorway speeds". One driver was recently arrested after travelling 202km/h on the M1 motorway.
Cardiac Disease in Ireland
"Some 80 per cent of premature heart disease and stroke is preventable." - Tim Collinsm CEO, Irish Heart Foundation
Traffic Pollution & Asthma
There are 1,700 new cases of childhood asthma as a result of traffic-pollution in Ireland every year, a new global study has revealed.
Sarah O'Connor, CEO of the Asthma Society of Ireland, said the report was a huge concern for the charity.
"Today's research from the Lancet indicates that children are developing asthma as a direct result of traffic pollution and this is a huge concern for us."
Traffic Pollution & Covid-19 Fatalities
High levels of air pollution may be "one of the most important contributors" to deaths from Covid-19, according to research.
The analysis shows that of the coronavirus deaths across 66 administrative regions in Italy, Spain, France and Germany, 78% of them occurred in just five regions, and these were the most polluted.
The research examined levels of nitrogen dioxide, a pollutant produced mostly by diesel vehicles, and weather conditions that can prevent dirty air from dispersing away from a city. Many studies have linked NO2 exposure to health damage, and particularly lung disease, which could make people more likely to die if they contract Covid-19.